KOREA BEAUTY
out of stock
Natural and No Paraben ! ,Heimish All clean balm 120ml, Good for cleansing thick make-up , Hypoallergenic ingredients included for sensitive skin type. Balm Type Cleanser but when it touches water, the texture is changed to oil cleanser such as Sherbet type.
This make up remover is fantastic.I have very sensitive and delicate skin so I'm very careful about what I use on it. I just put a small amount of this remover on my hand, soak it on my face even eyes for a few seconds, make one swipe and that's it! The gel eyeliner, foundation, and mascara are all gone. There's no tugging on the super delicate area and no residue left behind and all my eyelashes are intact! I would buy this in a gallon size if it was offered.
Removes everything, except hydration! Most makeup removers cause irritation to my skin, but I've never had that problem with this product.
Gently removes even the most long-lasting makeup and leaves skin feeling soft and protected.
Suggest Use Step
1. Spread on face with 3 or 4 scoops.
2. massage in a circle with fingertips.
3. wash your face with tepid water.
Rp 195.000
Rp 170.000
Rp 170.000
( BPOM ) HEIMISH All Clean Balm
What is it?
CosRX's AHA/BHA Clarifying Treatment Toner is used as the first step after cleansing. This toner is formulated with natural AHA - 10% Apple Fruit Water, and natural BHA - 10% White Willow Water as well as mineral water as a gentle exfoliant and great prep step for the rest of your skincare routine.
This will help to gently prevent blackheads, whiteheads and overall acne and blemishes with it's natural ingredients as well as maintaining moisture with it's mineral water content and will help prep your skin for your skincare routine to follow. Suitable for all skin types.
How to Use
After cleansing, spray the toner into a cotton pad or spray directly onto your face. Pat into skin for better absorbtion and continue on with your skincare routine (serum, ampoule, moisturizer, cream, etc)
Ingredients
Mineral Water, Salix Alba (Willow) Bark Water, Pyrus Malus (Apple) Fruit Water, Butylene Glycol, 1,2-Hexanediol, Sodium Lactate, Glycolic Acid, Water, Betaine Salicylate, Allantoin, Panthenol, Ethyl Hexanediol
ADA STICKER BPOM NYA
Description
Wash-off type Peeling Mask gently removes dead skin cells and makes skin feel smooth and moisturized with ingredients such as Strawberry Seeds and soft konjac granules
When skin needs dead skin cell care, Texture care pink serum makes skin feel smooth and moisturized
1. Soft skin texture care cream with visible Strawberry Seeds
Ingredients such as Strawberry Seeds and soft, small konjac granules provide a massage effect and effectively remove dead skin cells after washing the face.
2. Wash-off moisturizing Peeling Mask without making skin feel dry
After washing the face, massage skin and wash off with water to make skin texture feel smooth and moisturized instantly.
3. Malic acid AHA Peeling Mask for a gentle massage
The ingredient of plant-derived malic acid AHA makes the cornified layer healthy and elastic and removes flaky dead skin cells.
Suggested Use
STEP 1. After washing the face, apply on dry face. Use 2-3 times a week.
STEP 2. After applying on the face, gently massage skin, starting from areas with a lot of dead skin cells and working outward in the direction of skin texture.
STEP 3. After the massage, wash off with water.
STEP 4. After using Peeling Mask, do regular skincare.
Description
This beauty must-have is famously known as Jun Ji-Hyun's serum after it was revealed to be her go to skincare product. It is now fondly called the "damn serum" due to the tingling sensation it creates when applied onto damaged, oxidized skin - the greater the damage, the more it tingles. Over time, this diminishes as your skin heals. This anti-oxidant enriched serum enhances elasticity, prevents premature wrinkling, balances oil and moisture and tones. It also helps relax the skin by using Aloe Vera in place of purified water and vegetable components instead of synthetic preservatives.

Recommended for those with the following concerns:
1. Those with enlarged, distended pores
2. Those who suffer from fine wrinkles
3. Those with numerous skin concerns
4. Those whose skin dries out quickly
5. Those with rough skin

Suggested Use
1. Every morning and evening, after cleansing, apply after the application of toner. Be sure to shake before use;
2. Use the spoid to apply the serum to your skin. Spread and absorb.
3. Apply a cream to dry regions.
*** SALE *** NACIFIC Fresh Herb Origin Serum 50 ml(NEW) exp 04/08/2023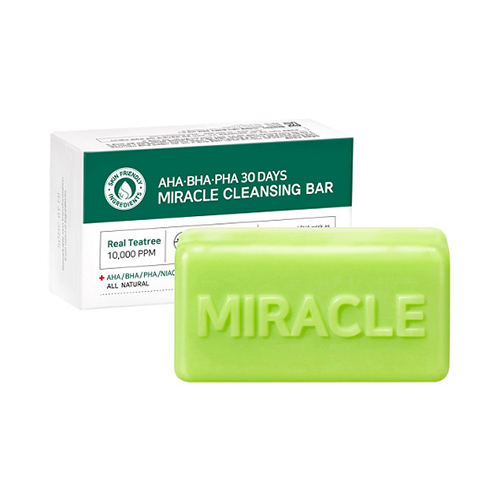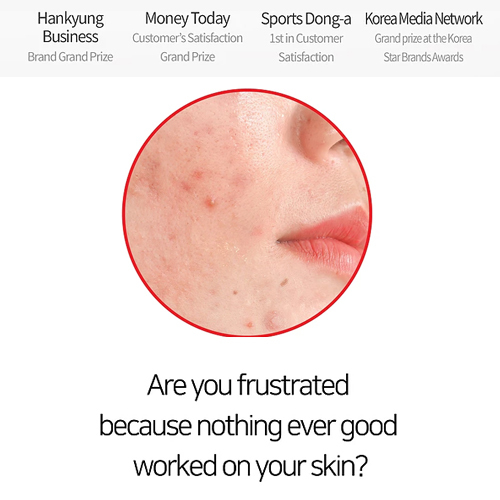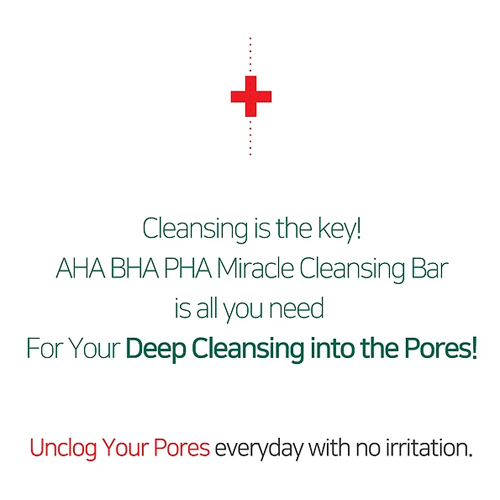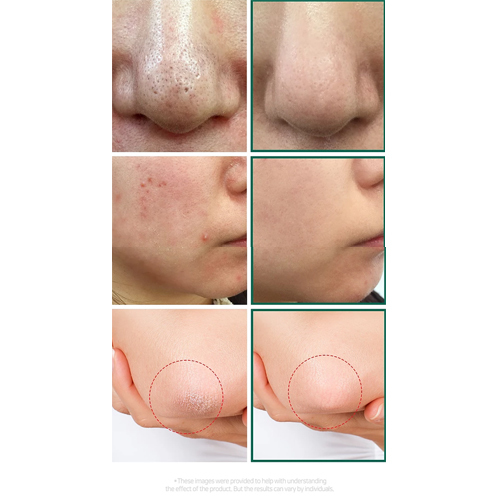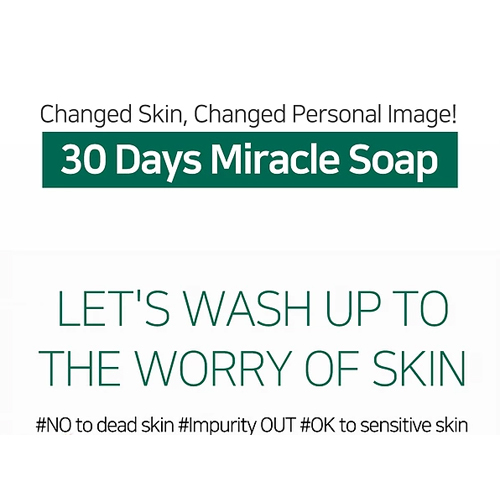 Rp 125.000
Rp 90.000
Rp 90.000
Description
Skin sootihng solution for Never-going-away Skin troubles. 4 Cica Care was added to Centella Asiactica, known to cure even tiger's scar, for strenthen the weakened skin barriers and imporves the troubled skin.
Suggested Use
Gently apply and absorb cream on your skin using fingertips.
Rp 185.000
Rp 100.000
Rp 100.000
Description
It is benificial for soothing the skin Centella Asiatica Extract of 14.5% and Melaleuca Alternifolia (Tea Tree) Lead water 10,000ppm is included and skin turnovers with smooth skin texture is possible as AHA,BHA,PHA Compenents which removes the dead cell.
Suggested Use
Apply at the serum or essence routine, take 3-4 drops and gently massage to spread over face.
Rp 175.000
Rp 100.000
Rp 100.000
This anti-acne toner contains AHA, BHA and PHA which work as effective exfoliator to leave skin clearer, smoother and more radiant than before. It helps to repair damaged skin to healthy skin. Suitable for sensitive skin, dry skin and oily skin.
How to use:
After cleansing, apply the toner on your face (and neck) using cotton pads to complete the cleansing of the skin.
Rp 170.000
Rp 100.000
Rp 100.000
ADA STICKER ASLI DARI BPOM
Aloe Soothing Sun Cream is a daily sun cream which includes 5500pm of aloe leaf extract and manages to block ultraviolet ray, at the same time caring for skin dryness.
Aloe Soothing Sun Cream is a mix of botanical ingredient and scientifically guaranteed ultraviolet ray blockage ingredients, protecting the skin from ultraviolet ray and forming a moisture barrier with supple moisture retention ingredient, giving moisture to the inside of the skin.
Rp 160.000
Rp 155.000
Rp 145.000
COSRX Aloe Soothing Sun Cream SPF50 PA+++ 50ml